Our Team of Optometrists at Spectacle Warehouse Hillfox, Weltevreden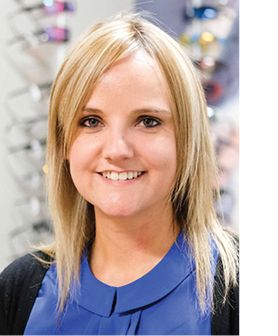 Hanese Jansen van Rensburg
OPTOMETRIST

Hanese was born in East London, where she also completed her schooling. She studied optometry at the University of the Free State. In the field of optometry, Hanese describes herself as an all-rounder, because she enjoys all aspects of optometry. She enjoys the outdoors with her husband and her dogs and loves to read good books in her spare time. Hanese started wearing spectacles and contact lenses at a very young age and says she will never forget how, after receiving her first pair of spectacles, she was suddenly able to see clearly! She knew that someday she would like to be instrumental in providing the same experience to others.
---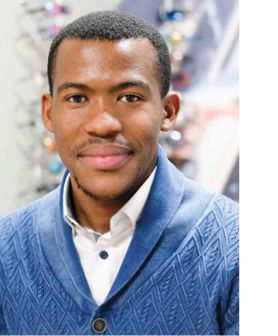 Thabang Malambe
OPTOMETRIST

I grew up in Nelspruit, Mpumalanga and attended the University of Johannesburg. My hobbies include reading novels, being indoors and I spend most of my time with friends and family. I am Passionate about Optometry in general and want to gain as much knowledge in both the clinical and business side of optometry as possible. I however have a keen interest in scleral lens fitting, and the difference I can make in a patients life and overall wellbeing and the lasting relationships I get to build with these patients are very important to me..
---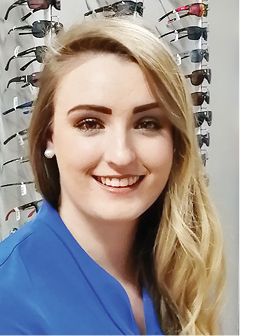 Simoné Fanoy
OPTOMETRIST
I am a born and bred Jo'burger, and thus it was probably inevitable that I attended UJ for my tertiary studies. Even before the completion of my studies in 2016, I knew I wanted to spend as much time working with children as possible. My love for kids and a natural knack of working with them will also be my motivation for further studies later on in my career. I chose optometry as my profession since I enjoy hard work and working with people, and I was looking for a profession with a high rate of job satisfaction. This is why being an optometrist is so fulfilling, since I am able to help people instantly.
In my spare time I like to read, cook and going to the movies or the theatre. Traveling is also high on my priority list with New Zealand being my dream destination. Hopefully a trip to this beautiful island lies in the not so distant future. ..