On-site Optical Laboratory
Same day service
Our on-site optical laboratory consists of a Cutting & Fitting section, where optical lenses are cut to the shape of frames and the spectacles assembled. We use state of the art lens edgers to fulfil this function. We also have the Q2100 Lens Casting technology, which allows us to manufacture spectacle lenses on-site. This includes The Continuous Focus Multifocal lenses - CFL. The CFL lens design was awarded a double Colts award in the USA for quality and accuracy.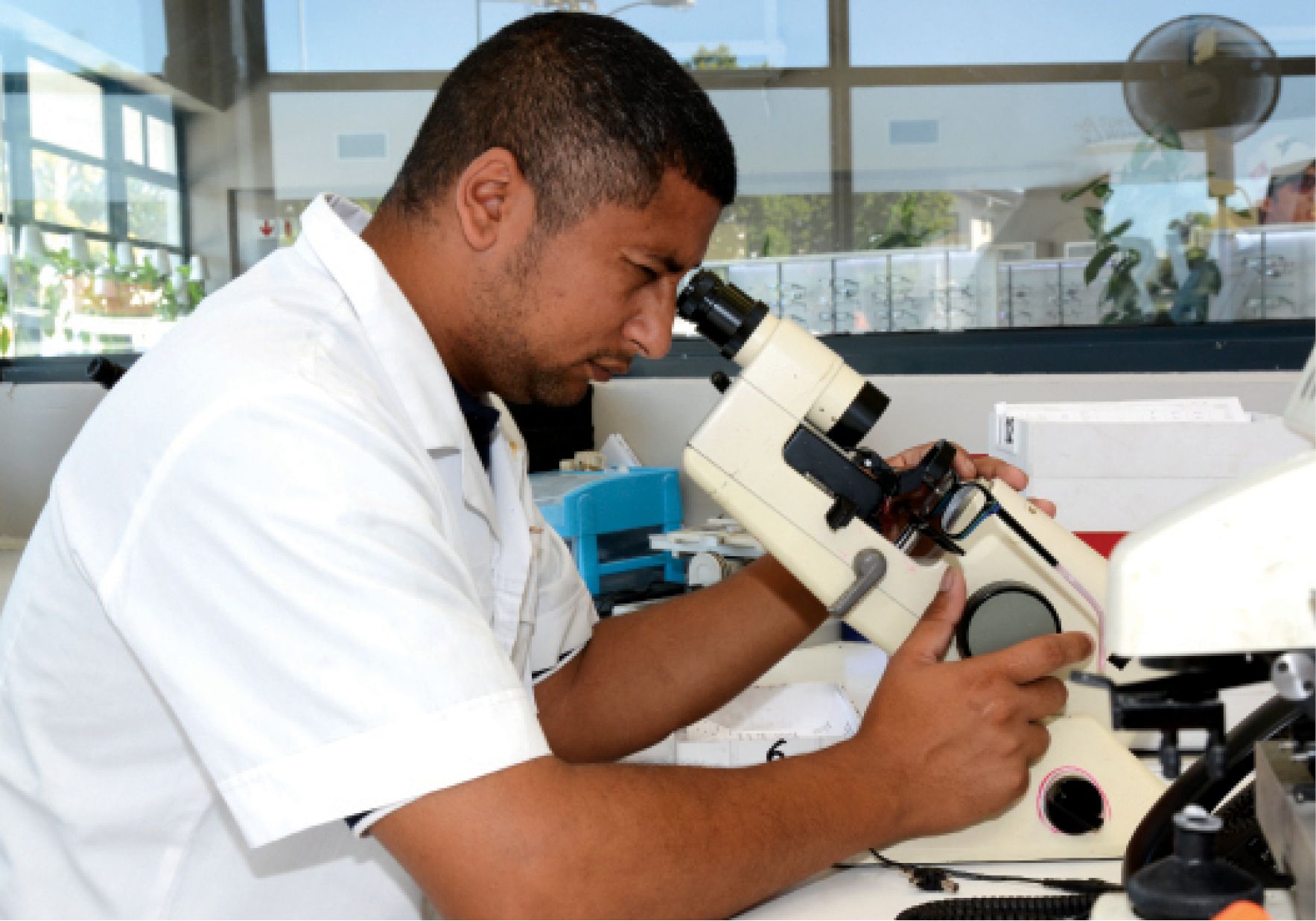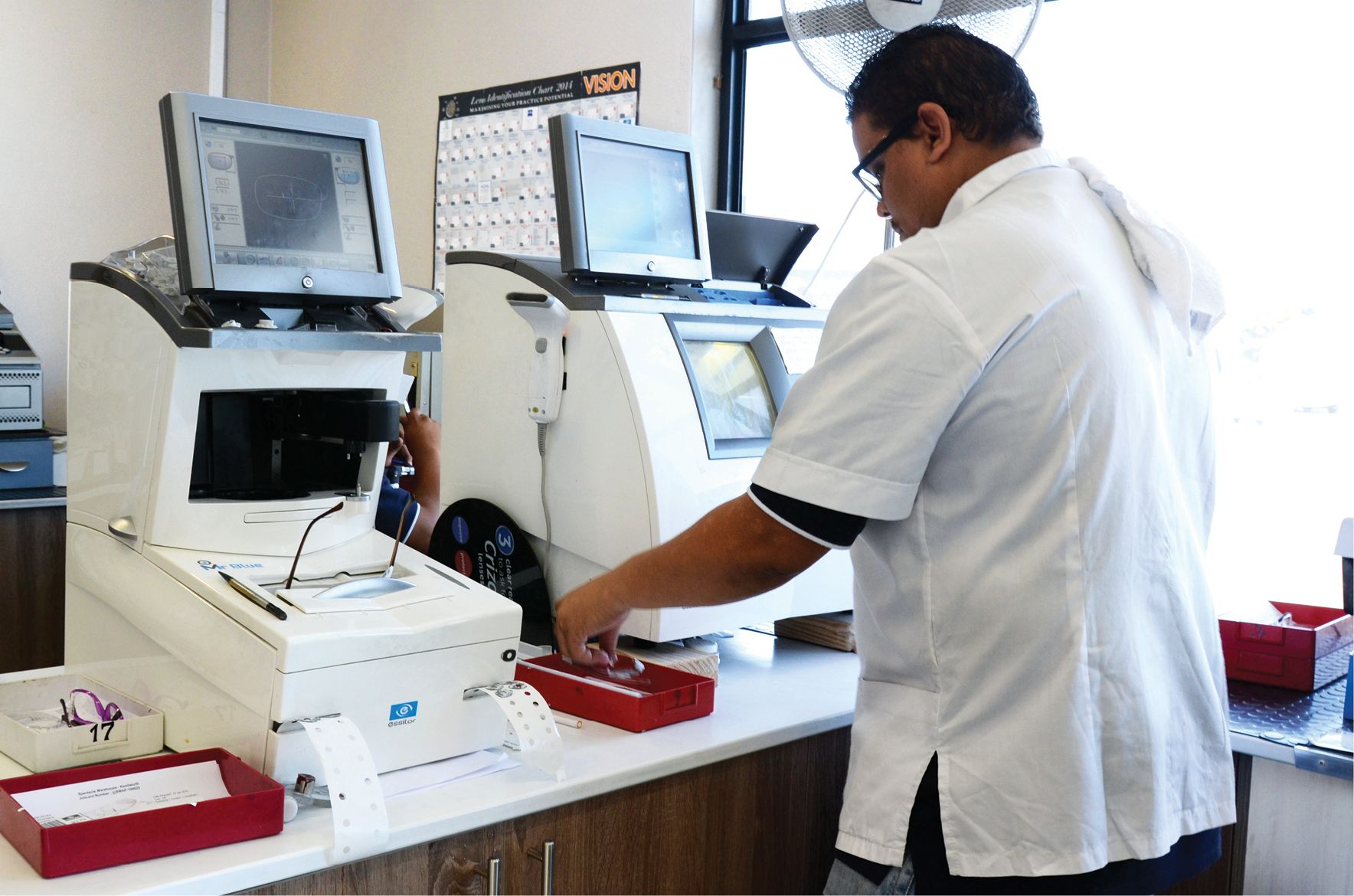 With this capability, we can fill most spectacle prescriptions in one day, and in emergencies while you wait. The big bonus is that we can pass the cost saving on to our customers.

Continuous Focus Lenses

CFL lenses are produced using Lens Casting technology, as opposed to surfacing, which results in a far superior quality lens surface. CFL design was awarded the prestigious COLT AWARD in the USA. In fact it received a double COLT AWARD for design and accuracy. The design employs a free form back surface, which provides an excellent visual experience and is perfect for an all-round lifestyle.
Need a wider field?
CFL offers the following benefits: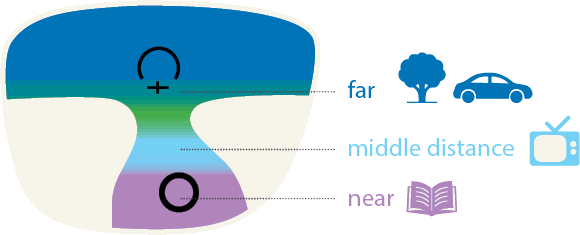 Free Form design

Digitally enhanced for a wider field of view

Back surface design - the keyhole effect for a greater field of view

Low aberrations due to casting process
Reduced sway & swim effects

The Free Form design helps to improve the sway effect when you move your head from side to side. It also improves the swimming effect when looking down at the stairs.
Reduced Thickness

CFLs are manufactured from 1.56 index material, which will reduce lens thickness. This produces cosmetically more appealing lenses, and they are stronger with a higher drop-ball index compared to conventional 1.50 index materials.