Presbyopia
The "I can't see at near" problem
Presbyopia, spares nobody as you make your way through the forties. It is a normal aging process whereby the crystalline lenses in your eyes lose their elasticity. From here on you need help to see close up.
It is important to acknowledge that no single pair of spectacles can fulfil all visual functions. The simple truth is that an optical lens has a focal point at a certain distance and throughout the day, we need to see at varying distances all the time.
At Spectacle Warehouse, we consider presbyopia as a subspecialty of optometry. The philosophy, that all our staff share, is to establish each patient's real need. This is the best starting point to find the best solution, to provide our patient with the best possible functional vision – to be able to do the things that are important in your daily routine.
There are many options of how to go about correcting presbyopia. We have all the options available in our range of products, including multi focals and contact lenses. With every pair of multi focals we dispense, we offer a second pair of computer multi focals on trial. If you are suitably impressed, you can purchase them at 50% off.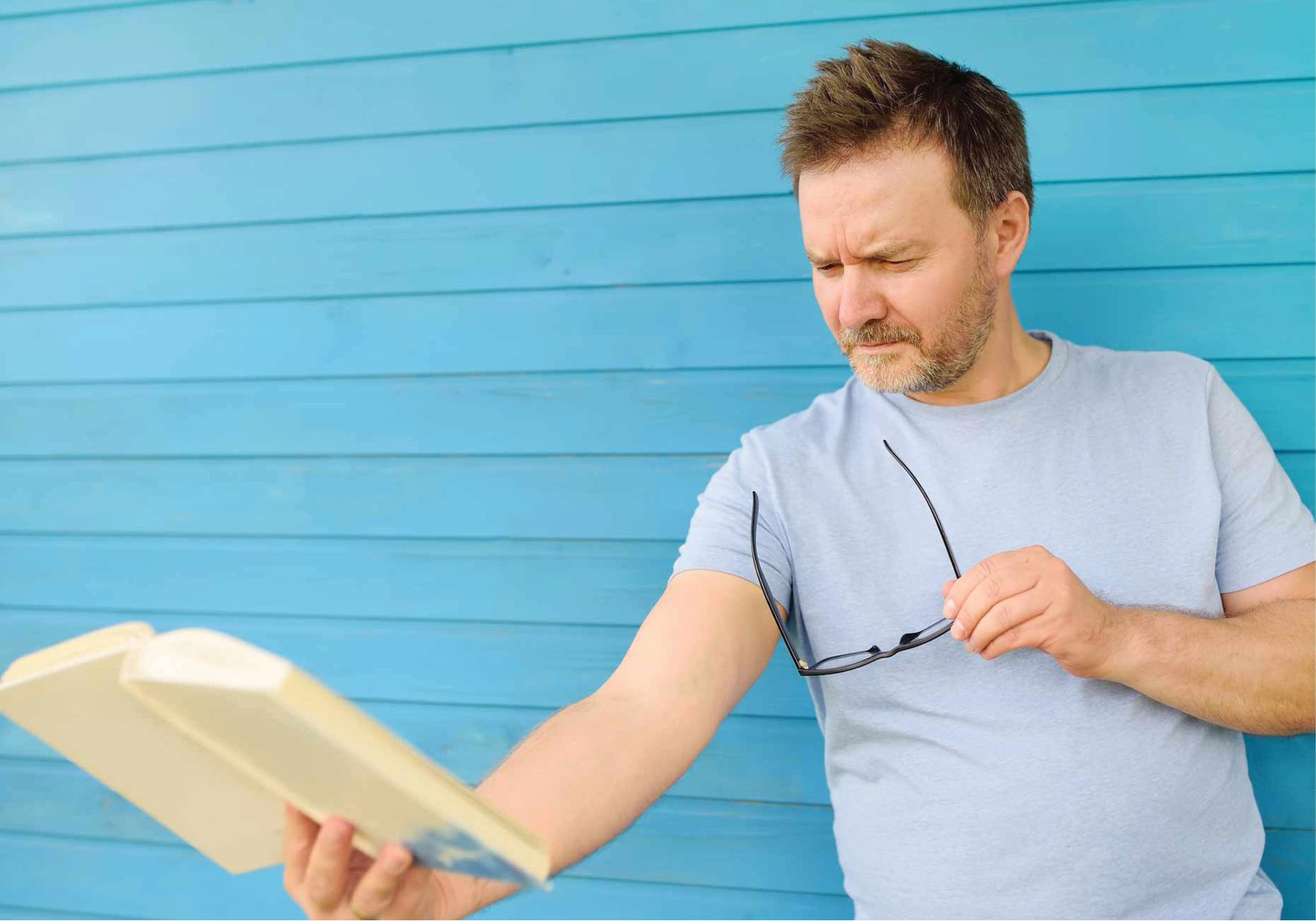 No risk trial
Whatever we prescribe, we will walk you through it until you are 100% happy with the outcome.
Trying different options is no problem.