50% off for Kids
When Mom or Dad gets new specs from us, we will chop 50% off the cost of the specs for junior at the same visit. If you are still at school, you get 50% off.
T's & C's: This excludes the examination fee – our policy is to never discount our professional fees. The excellent clinical service we provide must never be in dispute or seen to be devalued.
One parent to purchase a complete pair of spectacles with a premium ARC coating. This offer excludes the Clinic day Packages.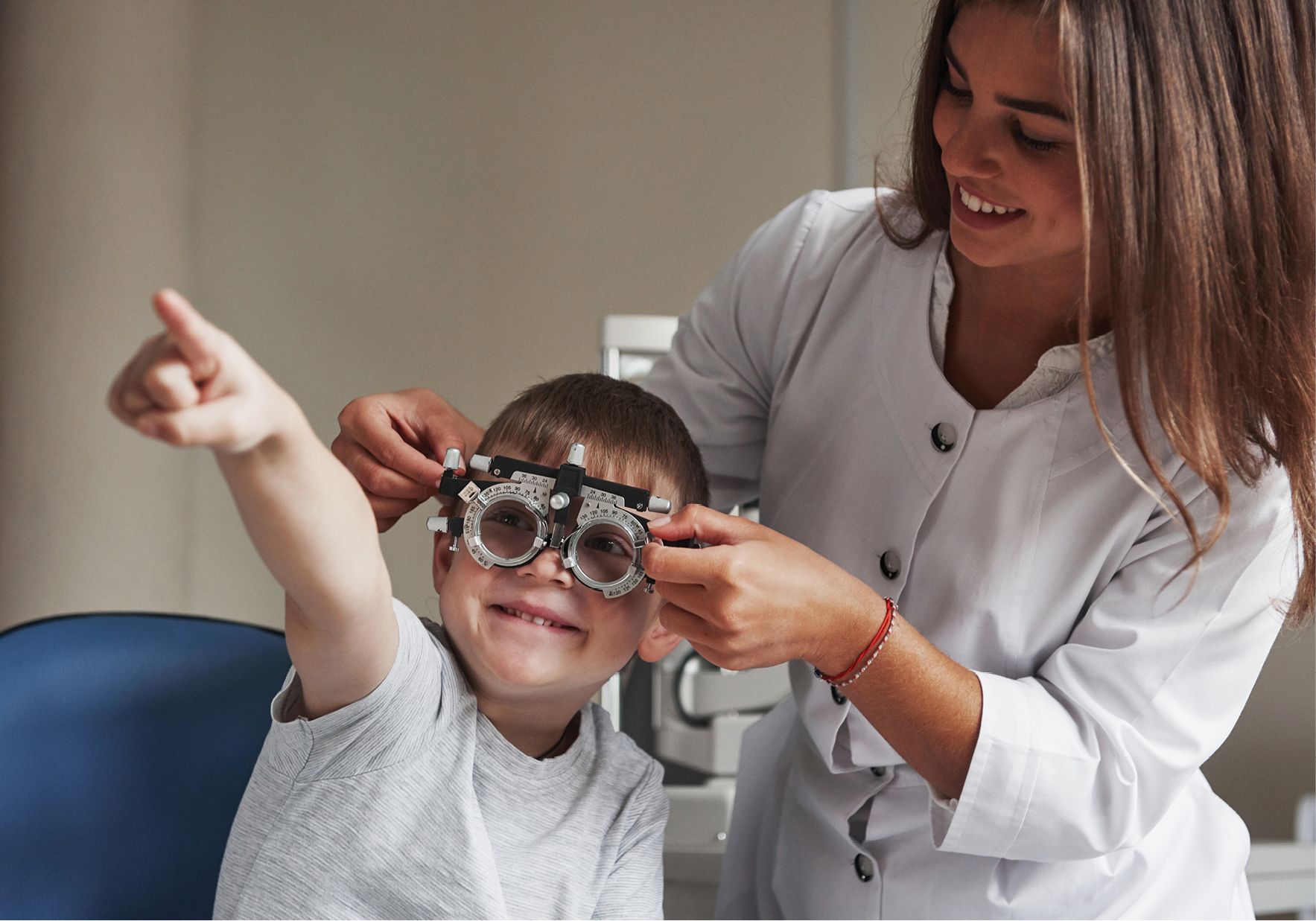 Eye Examinations and Children
Kids often don't know that the vision they have is abnormal. Instead they may become frustrated because they are not coping on various levels in the classroom. When there are developmental delays or problems at school, the first consideration should be an underlying vision problem. Reading, motor development, and many other skills are dependent upon good vision, but also focussing ability, teaming of the eyes and eye movements. Many conditions are much easier to treat when they are caught early while the eyes are still developing, so it is important to diagnose any eye health and vision issues as early as possible.